Two Lions (Zhangjiagang) Fine Chemicals Co., Ltd. is a large-scale chemical enterprise, which established on Jun 19, 2003. It was invested by both Suzhou Fine Chemicals Co., Ltd. and Flying Glory Enterprises (Canada) Ltd. The total investment is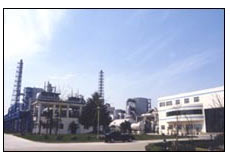 USD99.8 million and the registered capital is USD50 million. It locates in Yangtze River Int'l Chemical Industrial Park, Zhangjiagang, China, and covers an area of 1.4 KM2. Mr. Xu Jianrong is appointed to be the legal representative and the president of the company.
The company started operation on Apr of 2005. Its production capacity includes 2,300,000MT/a sulfuric acid, 400,000DMT/a ion membrane caustic soda, 300,000MT/a Oleum, 100,000MT/a chlorosulfonic acid, and a 103,000KWH thermal power station. Further more, some fine chemicals and organic chloride & related chemical products are under researching and developing.
Anear the Yangtze River, the company has big advantage in logistics. Two Lions Berth is its private berth in Zhangjiagang port for hazardous chemical commodity loading and discharging. Two Lions Berth comprises one terminal for dry bulk vessel (Max DWT 70,000), one for liquid chemical vessel (Max DWT: 50,000), and 5 terminals for barge. The Two Lions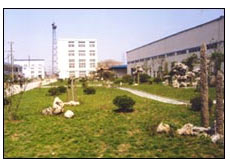 Berth has 200,000M3 available space to build petroleum and chemicals tanks, and 40,000M2 land for warehouse near the berth. The draft of the Two Lions Berth is 14.5M. (FYI, the vessel entry draft is limited at 10.8M by the mouth of Yangtze River. It is reported that the entry draft will reach 12M by end of 2010.)
The company is carrying out Sustainable Development philosophy, pursuing high-level quality and friendly environment. It has got the certificates of ISO9001. In the process of economic globalization, the company cooperates widely with famous creditable companies all over the world. It introduces advanced technology and equipment from overseas, and extends international trading business and economic cooperation field. In the fiscal statement of 2008, the gross turnover of the company is RMB 2.5 billion, and total pretax profit is RMB 700 million.